Wildfire Games, an international group of volunteer game developers, proudly announces the release of "0 A.D. Alpha 20 Timosthenes", the twentieth Alpha version of 0 A.D., a free, open-source game of ancient warfare. This Alpha features 10 new maps, core functionality for a cinematic in-game camera, the ability to share dropsites with your allies, and more!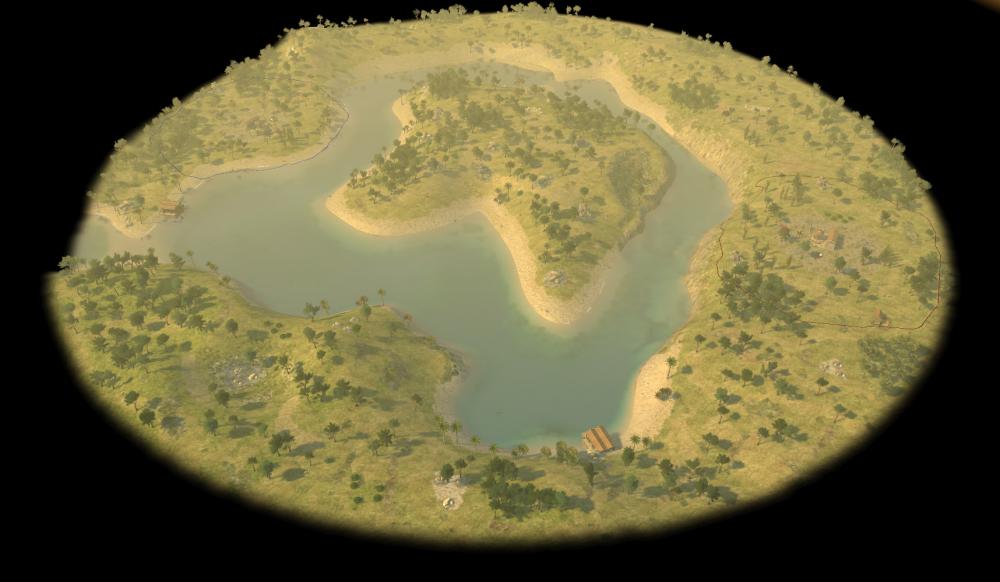 The skirmish map "Golden Island", new in Alpha 20
Easy Download and Install
Download and installation instructions are available for Windows, Linux and Mac OS X. 0 A.D. is free of charge and always will be. Although you might find some people selling copies of 0 A.D., either over the internet or on physical media, you will always have the option to download 0 A.D. completely gratis, directly from the developers.
Moreover, you can redistribute the game and modify it freely as long as you abide by the GPL. You can even use parts of the art and sound for your own projects as long as you abide by CC BY-SA. No "freemium" model, no in-game advertising, no catch.
New Gameplay Features in This Release
New Random Maps: 

 

"Ambush", "Empire", "Flood", "Frontier", "Hell's Pass", "Island Stronghold", "Lions Den" and "Stronghold".
New Skirmish maps:  A 4-player skirmish map named "Forest Battle" and a 2-player skirmish map named "Golden Island".
Use allied drop sites:

 

After researching a technology you can use your ally's storehouses, farmsteads, docks, CCs, but not Mauryan elephants, to drop off resources your units have gathered. The ally needs to allow it for each drop site, so it can't be used to "steal" all the resources in the area.
Murder Holes: Research a technology to let towers attack units standing underneath the tower.
New technologies for fishing: Research technologies to improve the gathering efficiency of your ships.
Loot resources that killed enemies carried:

 

Now you will automatically get the resources that were carried by units killed by your armies, in other words: kill wood workers to get wood, farmers to get food, etc. This is in addition to the normal loot you get when killing units.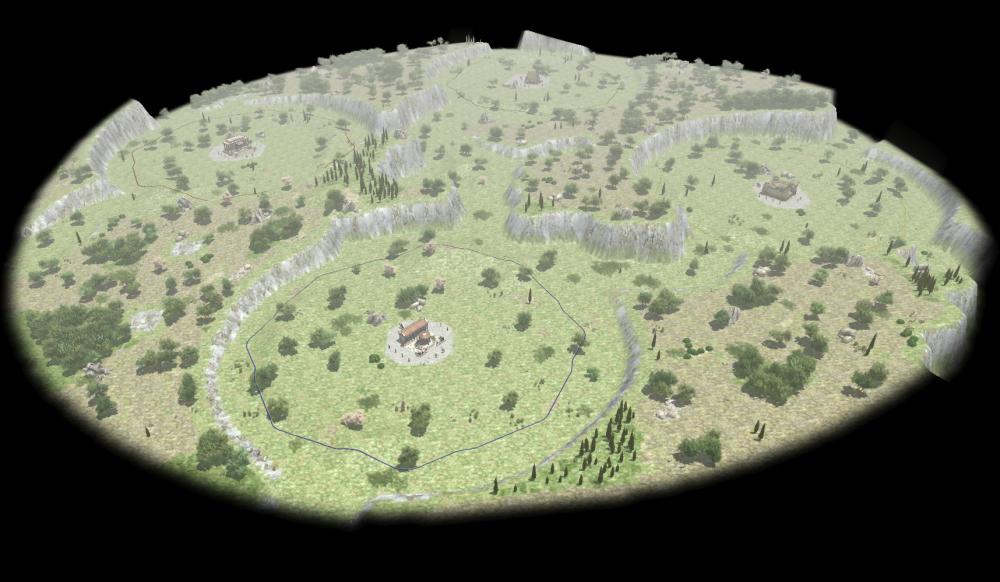 The "Ambush" random map added in Alpha 20
Graphics and User Interface
Improvements to game options menu: New graphics quality setting, which allows you to easily change the quality of graphics from within the game (previously you had to use config files), as well as some cleanups and bug fixes.

Higher quality graphical effects enabled by default on higher-end computers.

 

If your computer should be able to handle higher quality graphical effects they are now enabled by default. You can of course change to a lower setting manually if you want to improve performance or prefer not to use them for some other reason.
Idle worker button

 

is now disabled when there are no idle workers, so you don't have to press it just to check whether or not you have any idle workers.
Credits screen:

 

Check out who contributed to the game, everyone from managers to programmers, from artists to donators, from translators to composers. We have tried to include everyone, but many have contributed over the years, so if you have contributed but don't see your name in the list please

 

let us know.
New trees and variations: There has been new models and textures for the acacia tree, Aleppo pine, oaks, dead oaks, generic dead trees.
Plenty of improvements for observer mode and replays:

 

Among other things you can now watch the match from the perspective of a player, see the Summary screen during the match, and now the fog of war is shown in observer mode. Matches also support up to 16 observers now.
More information about players in a multiplayer match:

 

Show who lags or has a network timeout.
New Seleucid barracks: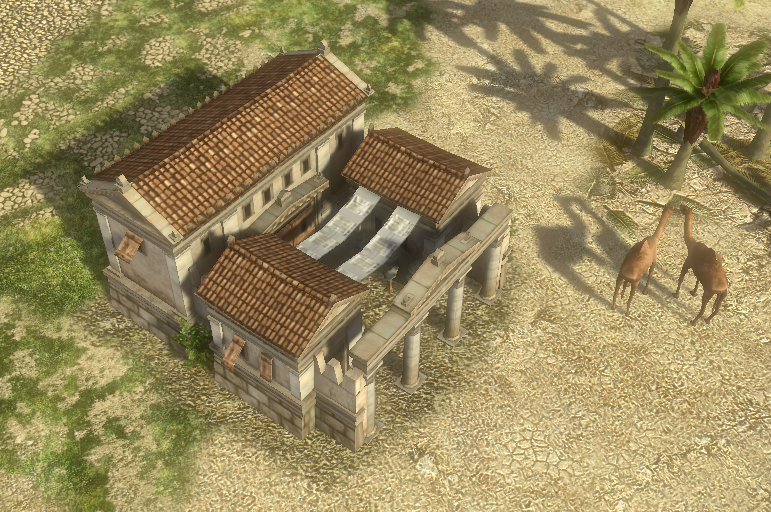 Under the Hood
Cinematic camera for rendering cut scenes:

 

The ground-work has been done to make it possible to control the camera for cut scenes. There is still some work needed to make it easy to use (for now camera paths has to be set by entering coordinates), but it's a solid foundation to build on for the future.
Plus many smaller changes, for a list of all the interesting ones, please read through the changelog.
Getting Support
Please see the "Get Support" page on our website to find ways to get help from the active and friendly 0 A.D. community. We are well aware there is some room for improvement in 0 A.D. Some known issues are: Lag, visual glitches or textures not loaded, missing animations and more. When you provide feedback, we would ask you to focus on some of the other points that could be improved. Thanks.
Please Contribute!
We are seeking volunteer contributors in programming, art, sound, documentation and more. Programmers are especially welcome and can get started immediately. Interested? Log onto #0ad-dev on QuakeNet on IRC and meet the developers. Also, you are invited to register on our forums and start participating!
Why "Timosthenes"?
We name our releases according to development status ("Alpha" or "Beta"), successive release number (1, 2, 3, …) and a word relating to the ancient world, in alphabetical order ("Argonaut" for A, "Bellerophon" for B, …). "Timosthenes" relates to 0 A.D. as it is the name of an Ancient Greek cartographer, and this release adds a lot of new maps. For the next alpha, we welcome fan suggestions for words relating to the ancient world beginning with the letter U. Keep it original and related to the time frame portrayed in 0 A.D. (appx. 500 BC – 1 BC)!
Subscribe to 0 A.D. Development News
Contact info for press, bloggers, etc.: aviv@wildfireSPARTAgames.com without the capitalized name of a Greek city.