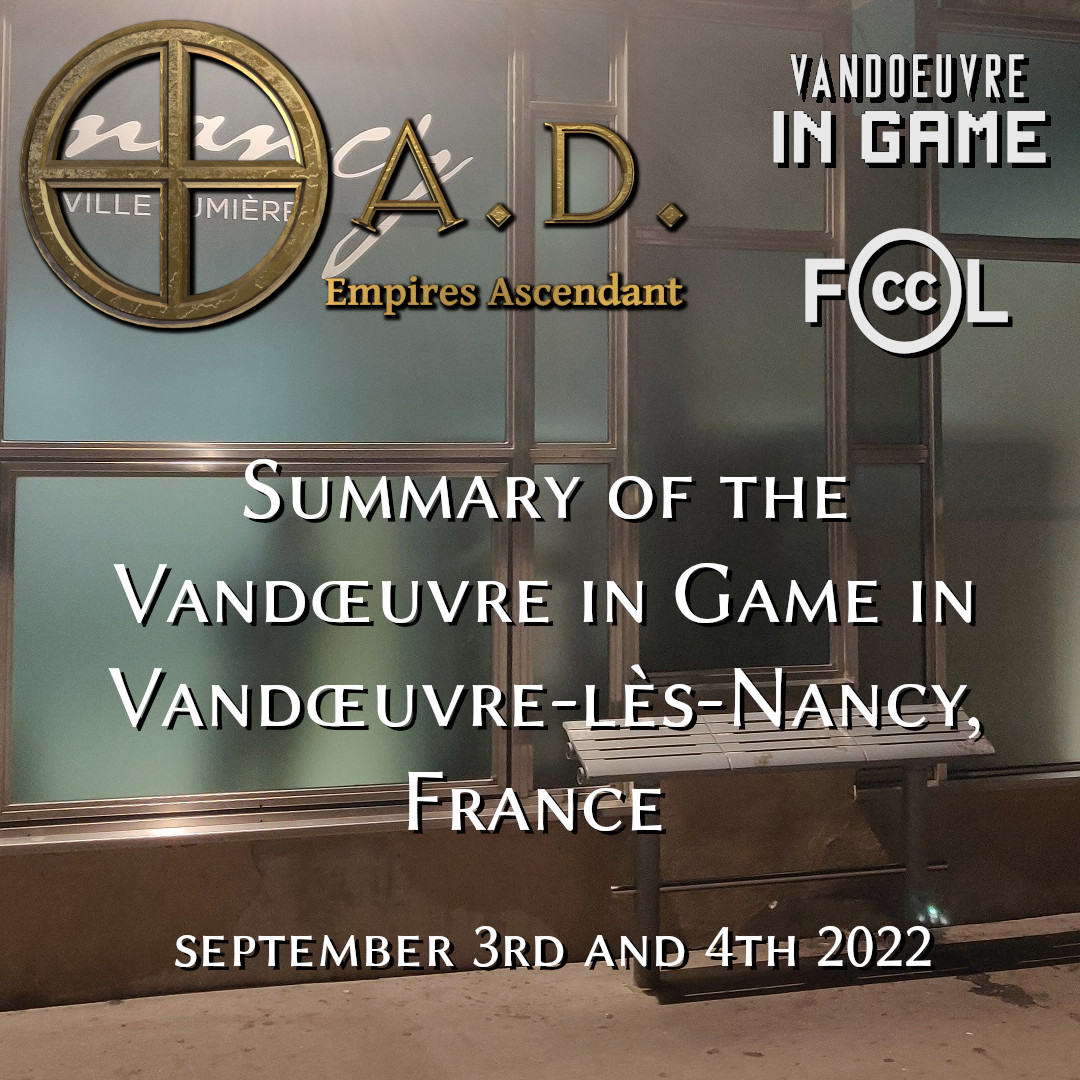 Summary of attendance of the Vandœuvre-In-Game
From the 2nd to the 3rd of September, I held a booth in Vandœuvre-lès-Nancy, France. It was a rather small event compared to the previous ones. We had a booth very close to the main stage, and there was a lot of noise. The FCCL gracefully lent us two Ubuntu desktop machines.
I also gave a one-hour conference (in French) you can find it here on PeerTube: FCCL: Conference 0 A.D. – PeerTube Vandœuvre (vandoeuvre.net)
We didn't really meet our audience there, but I've met a few people like the Reverse Gaming company which we might recontact in the future to organize an e-sport event, as well as some other people that took my contact info.
We got a short mention in a local paper called "L'Est Républicain".
Feel free to ask your questions and check the pictures here!
The next event will take place in Paris, France the 1st of October. Hope to see some people there.
Thanks to all the people I met for the kind words and the constructive feedback, and thanks to the organizers and all the staff behind the Vandoeuvre-In-Game for allowing me to participate and for creating such a lovely event and their 364.50€ donation to SPI for the intervention.